The Jungle Book of Management by Ramesh Kumar Mendiratta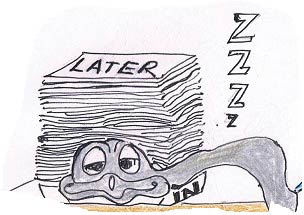 Ramesh Kumar Mendiratta's The Jungle Book of Management explores different leadership styles that is compared to animal, bird and other fauna behaviour and habits.
The seed for a book on this topic and this perspective of management styles was sown in Ramesh Kumar's mind way back in 1988 by Prof CGK Nair while Ramesh Kumar was attending a course at the XIM Bubaneshwar.
This book urges you to discover the animal in you. You can analyse if you or your bosses or peers or subordinates are emotional, manipulative or strategic managers. It will also provide the answers and useful insights into the behaviour of co-workers in your organisation.
Some parts of this book were serialised in The Herald in 2008 in abridged form and also broadcast by the AIR Panaji.
So get yourself a copy of this book written in an easy reading style and get to understand the dynamics of your work place better.
The book is priced at Rs. 150/- and is available at Vasco Railway Station Book Stall, Ankit Book Store and Mala Store on Airport Road
About the author
Ramesh Kumar Mendiratta is a retired technocrat who is an Electrical Engineering graduate. He started his career as an assistant Editor of an engineering magazine published from New Delhi.
He joined the Indian Naval Armament Service in 1973 and has wide ranging experience in various fields including telecommunications, logistics, naval armaments, general and project management and HRD. He also did a post graduation in International Business and an M.A. in Public Administration. His articles and case studies have been published in various prominent publications
He retired from the Defence Services in 2008 and thereafter served as a member of the South Goa District Consumer Redressal Forum from 2011-13.
His long experience and observations of human nature, psychology and idiosyncrasies while in service provided him the fodder to create this book. The illustrations in this book have been created by Richa Kumar, his daughter and his other family members also provided valuable support and encouragement.