Your Neighbourhood Acupressurist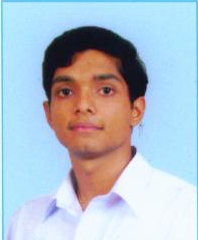 Having passed his Post Graduate Diploma in Acupressure Therapy from Indian Board of Alternative Medicine, Kolkata he has opened his clinic at Commerce Centre in Ponda. He recently took advance training in Acupressure at Indian Institute of Acupressure at Kolkata, for upgrading his skills. He makes home-visits thrice a week to treat the patients on prior appointments when patients are unable to come to him. Dr. Raikar treats chronic ailments solely by acupressure without the use of any medicines. His patients are spread in the talukas of Ponda, Salcette, Tiswadi, and Mormagoa. He has treated over 1000 patients from their chronic ailments through accupressure. Some of the ailments he has treated are Spondylosis, Arthritis, ENT ailments, Migraine, Sinus, Muscle stiffening, paralysis and all types of chronic pains.
Dr. Parikshit Raikar charges a nominal Rs.200/- per sitting. For economically backward patients he has been giving free treatment. From deserving patients, he accepts whatever little fee is given to him for his motto is 'SARVE SANTU NIRAMAYA' meaning 'let all be healthy'.
Dr.Parikshit Raikar clinic is at Kamakshi Vihar, Bungalow No.145 G/1,Fatima Colony, Alto Dabolim, Goa. For appointments call on 8551045779/ 9763128873/ 9922294078/ 0832-2556636.